1.- The Bourbon Kings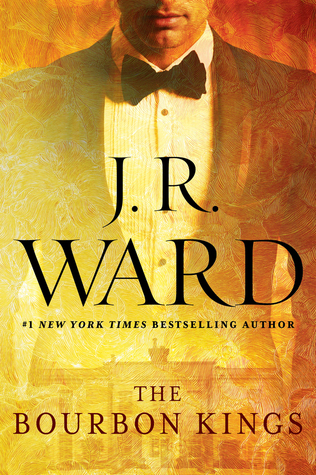 Durante generaciones, la familia Bradford ha llevado el manto de los reyes de la capital mundial del bourbon. Su riqueza les ha brindado prestigio y privilegios, así como una división social duramente ganada en su extensa finca, Easterly. En la parte de arriba, una dinastía que según las apariencias juega con buena fortuna y buen gusto. Abajo, el personal que trabaja sin descanso para mantener la fachada de los Bradford. Dos clases divididas que nunca se juntarán.
A Lizzie King, jardinera de Easterly, casi se le arruinó la vida tras cruzar esa división. Enamorarse de Tulane, el hijo prodigo de la dinastía bourbon, no había sido nada intencionado ni deseado, y su amarga ruptura solo sirvió para demostrar que sus instintos estaban en lo cierto. Ahora, dos años después de su marcha, Tulane finalmente vuelve a casa, y lo hace trayendo consigo todo el pasado.
Nadie se va a quedar sin marcar: no la hermosa y despiadada esposa de Tulane; no su hermano mayor, cuya amargura y malas intenciones no tienen limites; y especialmente no el patriarca de los Bradford, un hombre que controla todos sus asuntos con puños de hierro, con poca moral, menos escrúpulos y muchos y terribles secretos. Las tensiones familiares, las profesionales y las intimas y privadas, se encenderán. Easterly y todos sus habitantes serán lanzados a las garras de una transformación irrevocable, en el que solo el más astuto sobrevivirá.
2.- The Angels' Share
En Charlemont, Kentucky, la familia Bradford es la créme de la créme de la alta sociedad, al igual que su exclusiva marca de bourbon. Tanto sus complicadas vidas como la amplia finca de la familia están a cargo de un personal discreto que inevitablemente se ve envuelto en sus asuntos. Sobretodo ahora, cuando el aparente suicidio del patriarca de la familia empieza a parecerse más y más a un asesinato...
Nadie está fuera de sospecha, especialmente Edward, el hijo mayor de los Bradford. La mala sangre entre su padre y él es sobradamente conocida, y es consciente de que podrían tomarlo como sospechoso. A medida que la investigación sobre la muerte se intensifica, él se mantiene ocupado con una botella y con la hija de su antiguo entrenador de caballos.
Mientras tanto, el futuro financiero de la familia está en las perfectamente cuidadas manos de una mujer rival de los negocios que quiere a Edward para ella sola. Todo tiene consecuencias. Todos tienen secretos. Y en pocos se puede confiar. Entonces, al borde de la desaparición de la familia, alguien creído perdido para siempre vuelve al redil. Maxwell Bradford ha vuelto a casa. Pero, ¿es un salvador... o el peor de todos los pecadores?
3.- Devil's Cut
La dinastía de la familia Bradford está al borde del colapso tras del asesinato de su patriarca y de un sorprendente arresto. Al principio, la muerte de William Baldwine, jefe de la familia de Bradford, fue dictaminada como un suicidio. Pero entonces su hijo mayor y enemigo jurado, Edward, se presentó y confesó que, de hecho, era un asesinato.
Ahora en custodia de la policía, Edward no se lamenta por la desintegración de su familia o por su pérdida de libertad... Sino por la mujer que ha dejado atrás.
Su amor, Sutton Smythe, es la única persona por la que realmente se ha preocupado alguna vez, pero como directora ejecutiva del mayor competidor de la compañía Bradford Bourbon, cualquier relación entre ellos es imposible. Y luego está la posibilidad de ir a la cárcel a la que Edward se está enfrentando.
Se suponía que Lane Baldwine debía permanecer en su papel de playboy, siempre bajo la sombra de su hermano mayor Edward. En cambio, se ha convertido en el nuevo jefe de la familia y la empresa. Convencido de que Edward está cubriendo a alguien más, Lane y su verdadero amor, Lizzie King, van tras el rastro de un asesino, sólo para descubrir un secreto tan devastador capaz de cambiar completamente las tornas.
Mientras Lane se da prisa en descubrir la verdad, y Sutton se encuentra irresistiblemente atraída por Edward a pesar de sus circunstancias, las vidas de todos en Easterly nunca volverán a ser las mismas. Para algunos, es algo bueno. Para otros, podría ser una tragedia más allá de toda imaginación. Sólo una cosa es cierta: El amor sobrevive a todas las cosas. Incluso al asesinato.
Grax a

AL