1.- Here Be Sexist Vampires
Sam Parker es una vampira con un don tan fuerte y significativo que es invitada a participar en una prueba para un puesto en el ejército privado del Gran Maestro de los vampiros. Ella descubre que no solo el ejército nunca ha tenido una mujer, sino también que nunca ha incluido a un vampiro Sventé; una raza que a juicio de la súper fuerte raza Pagori y la hipnóticamente hermosa raza Keja son demasiados sosos y parecidos a los humanos.
La mayoría se niega a tomarla en serio, sobre todo un comandante Pagori llamado Jared, el cual ansía a pesar de sí misma. Sin embargo, el Gran Maestro, ve su potencial y le ofrece el cargo de co-comandante de Jared para ayudarlo a entrenar a tiempo al nuevo escuadrón para el inminente ataque a su casa. Sam tiene que demostrarle a Jared y al escuadrón machista por qué es increíblemente tonto subestimar a una obstinada, temperamental y casi homicida mujer Sventé.
ADVERTENCIA: Esta novela contiene un vampiro femenino con voluntad de hierro y un látigo de energía, un vampiro machista que está determinado a tenerla, sexo vampírico explícito, y una historia romántica con mordedura real.
2.- The Bite That Binds
Falta solo una semana para que Sam sea vinculada con Jared, y la única cosa que quiere es pasar ese tiempo relajada y preparándose para la ceremonia. Desafortunadamente, parece estarle pidiendo mucho al destino, porque de repente está endosada con una serie de distracciones que tienen el potencial de posponer, o incluso cancelar la Vinculación.
Hay un prometido reservado que resquebrajar, una tarea complicada con la que lidiar, una ex de Jared que enajenar, y un montón de Maestros Vampiros snobs que vencer —u ofender, lo que sea. Viendo el lado positivo, las cosas posiblemente no podrían ser peores, ¿cierto? En realidad, sí.
Debido a un cruel giro del destino, algo extraño está pasándole a Sam —algo que está cambiándola de formas que no le gustan ni entiende. Con la ayuda de Jared y los más cercanos a ella, no solamente tiene que encargarse de las amenazas que acechan la Ceremonia de Vinculación, sino también encontrar una manera de arreglar lo que le hicieron —y rápido.
Advertencia: Este libro contiene una vampira terca y ocasionalmente homicida, un vampiro poderoso y sobreprotector que se niega a perderla, y escenas de naturaleza sexual y explícita.
3.- Taste of Torment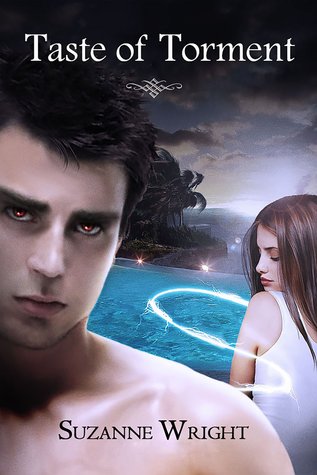 Han pasado cinco meses desde que la vampiresa Sam Parker se vinculase con Jared Michaels, su poderoso co-comandante dentro de la legión personal del Gran Señor. La vida como una pareja vinculada ha estado yendo bien... hasta que el Gran Señor anuncia que se va a retirar de su cargo y desea que Sam y Jared tomen su lugar. Oh... que alegría.
A pesar de las reservas, Sam se accede a ascender. Pero algo muy poderoso ha salido a la superficie, algo que está haciendo que disminuya rápidamente la población vampírica, algo que podría robarles la vida a las personas más cercanas a Sam. Al mismo tiempo, se encuentra bajo el escrutinio de los vengativos vampiros que la acusan de explotar su posición como comandante, algo que pondrá en peligro su ascensión.
Bajo la atenta mirada de las personas a quienes les encantaría despojarla de su título, Sam y Jared deberán continuar ocultando su condición de híbrida y encontrar una forma de luchar contra éste poder que nadie antes que ellos ha sido capaz de superar. De no ser así, no solo perderán a sus allegados, sino su futuro como la Gran Alta Pareja.
Atención: Esta novela cuenta con una mujer vampiro que es un cegador y obstinado rayo de sol, un posesivo vampiro macho alfa que la considera su única debilidad, un montón de malas palabras, algo de conversaciones sucias, y sexo explicito y estimulante.
Grax a

Paradise Summerland