1.- Glass Houses
Para Claire Danvers, el instituto era el infierno, pero la universidad probablemente será el asesinato: Bienvenidos a Morganville, Texas. No estéis fuera cuando llegue la oscuridad. Claire Danvers, estudiante de primer año en la Universidad, ya tiene bastante con su situación de pesadilla en el dormitorio, donde las chicas populares nunca le permiten olvidar dónde está situada en la escena social de la escuela: algo inferior a cero.
Tras salir del campus, la vieja casa donde finalmente encuentra una habitación no parece ser mucho mejor. Sus nuevos compañeros de habitación no muestran demasiados signos de vida, y parece que todos esconden secretos. Pero el mayor de los secretos parece no serlo, excepto por Claire: Morganville está infestada de vampiros.
Es una suerte que sus amigos la tengan a ella a sus espaldas, porque Claire es la joven de 16 años más inteligente que jamás ha visto la ciudad. Necesitará todas las ventajas que logre para sobrevivir en Morganville… muchas menos que para conseguir una carrera.
2.- The Dead Girls' Dance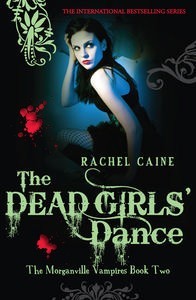 Buenas noticias, chicas: ¡aquí están vuestras citas!
Claire Danvers no lo tiene precisamente fácil: es un genio en una universidad que valora más el físico que el cerebro, debe enfrentarse a unas compañeras de residencia homicidas y, sobre todo, acaba de descubrir que la ciudad en la que vive está llena de vampiros.
Aunque, por otro lado, tiene un compañero de piso genial (con tendencia a desparecer cuando sale el sol) y un novio, Shane, cuyo padre cazavampiros acaba de regresar a Morganville con refuerzos: una banda de moteros punk ávidos de venganza.
Malas noticias, chicas: están muertos.
Una fraternidad está a punto de celebrar su baile anual de las chicas muertas y -¡sorpresa!- Claire y su mejor amiga, Eve, quien tampoco figura en la lista de las más populares de la ciudad, han sido invitadas.
Aunque cuando descubran el motivo, será demasiado tarde. Porque esta vez tanto los vivos como los muertos tienen ganas de fiesta… y todos están sedientos de sangre.
3.- Midnight Alley
MORGANVILLE ES UN LUGAR ESTUPENDO PARA VIVIR…
Cuando Claire Danvers descubrió que la ciudad donde estudia estaba dirigida por vampiros, hizo lo que hubiera hecho cualquier estudiante inteligente y con instinto de supervivencia: pedir un traslado y hacer acopio de ajos. El traslado ya no es una opción, pero los ajos puede que le resulten útiles.
…Y PARA MORIR, SI NO TE IMPORTA ESE TIPO DE COSAS.
Ahora Claire ha jurado obediencia a Amelie, el vampiro más poderoso de la ciudad. No obstante, la protección que proporciona el contrato no despierta mucho entusiasmo entre sus amigos. De la noche a la mañana, la ciudad se sumerge en una oleada de asesinatos, un acosador resurge de su pasado y Claire recibe una escalofriante invitación por parte de un viejo chupasangre para asistir a clases particulares en su solitaria guarida. Claire no tardará mucho en descubrir con qué fin… lo que dará un nuevo y aterrador significado al concepto de clases nocturnas.
4.- Feast of Fools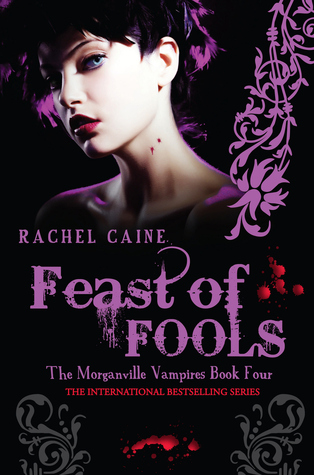 En la ciudad de Morganville, los humanos y vampiros viven en relativa paz. La estudiante Claire Danvers nunca ha estado convencida de ello, especialmente con la llegada del Sr Bishop, un antiguo, y viejo vampiro de la vieja escuela al que no le importa nada la harmonía.
Lo que quiere de los vivos y muertos de esta ciudad es siniestro. Solo es solo un baile formal, al que van los vampiros con sus citas humanas, lo que Claire piensa que es una elaborada trampa en Morganville.
5.- Lord of Misrule
En Morganville los vampiros y los humanos han coexistido en armonía (relativa) desde hace años, sin derramamiento de sangre excesivo… hasta la llegada de Bishop, un poderoso vampiro que amenaza con dinamitar la frágil paz que gobierna la ciudad.
Mientras Claire Danvers y sus amigos y aliados se preparan para defender Morganville, sucede algo inesperado: los vampiros empiezan a desaparecer uno por uno en extrañas circunstancias.
Claire solo tiene una opción: jurar fidelidad a Bishop o morir.
6.- Carpe Corpus
En la pequeña ciudad universitaria de Morganville vampiros y humanos convivian en una paz relativa... hasta que Bishop, uno de los vampiros más antiguos, llegó a la ciudad, buscando un libro perdido en los que se encierran los secretos más ocultos de los vampiros.
Pero la resistencia se está organizando y Bishop no dudará en eliminar a todos los habitantes de la ciudad, tanto los vivos como los no-muertos. Claire Danvers y sus amigos son los únicos que se interponen en su camino, pero aunque logren vencer a Bishop, ¿serán capaces de retomar las antiguas normas que regían la ciudad?
7.- Fade Out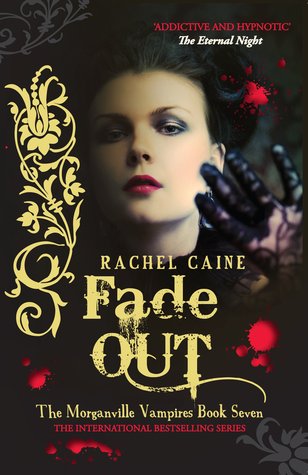 Sin el malvado vampiro Bishop gobernando la ciudad de Morganville, los vampiros residentes han cedido ante la población humana. Con su nueva retomada libertad, Claire Danvers y sus amigos casi empiezan a sentirse cómodos de nuevo.
Ahora Claire puede concentrarse en sus estudios, y su amiga Eve se une a la compañía local de teatro. Pero cuando uno de sus compañeros de reparto desaparece después de trabajar en un documental, Eve se teme lo peor.
Claire y Eve pronto se dan cuenta de cual era el tema del documental, cuyo tema eran los vampiros en si mismos, y que es mucho mas importante - y mucho mas peligroso - de lo que cualquiera sospechaba.
8.- Kiss of Death
Musico Vampiro, Michael Glass ha captado la atención de un famoso productor quien desea grabarle un demo y organizarle unas tocadas, lo que significa que Michael tendrá que entrar al mundo humano.
Para que esto pase, se le han asignado escoltas que incluyen tanto un inmortal peligroso como a sus demasiado humanos amigos. Y con esa mezcla de personalidades este promete ser un viaje de carretera al infierno...
9.- Ghost Town
Durante el desarrollo de un nuevo sistema para mantener las defensas de Morganville, la estudiante Claire Danvers descubre una forma de amplificar los poderes mentales de los vampiros. A través de esta, ella es capaz de volver a establecer el campo en torno a esta ciudad universitaria de Texas infestada de vampiros que la protege de los forasteros.
Pero las nuevas actualizaciones tienen una consecuencia inesperada: la gente dentro de la ciudad comienza a olvidar lentamente lo que son- incluso los vampiros. Pronto, el problema de memoria de la pequeña ciudad se ha convertido en una completa epidemia.
Ahora Claire tiene que encontrar una manera de tirar del enchufe de su experimento, antes de que ella se olvide de cómo salvar a Morganville...
10.- Bite Club
Morganville, Texas, es una ciudad tranquila donde los humanos y los vampiros viven en relativa paz. Pero últimamente una gran cantidad de sangre está siendo derramada -no en un tipo de frenesí por el alimento, sino como la idea retorcida de alguien por simple entretenimiento.
Después de descubrir que los vampiros gobiernan Morganville -y que sobrevivir es toda una aventura que tenga que pasar a lado de sus nuevos amigos- la estudiante universitaria Claire Danvers se ha dado cuenta de que en su mayor parte, los no-muertos sólo quieren vivir sus vidas. Pero alguien más quiere que se preparen para luchar.
Hay un nuevo deporte extremo que se esta siendo difundido a través de Internet: peleas organizadas a puño limpio entre los vampiros capturados -o peor aún, contra los humanos. Rastrear la señal conduce a las afueras de la ciudad, Claire- acompañada de un grupo fiel de amigos y algunos no-amigos- descubriran que lo que comenzó como una pelea en línea pronto amenazará a todos en Morganville. Y si quieren sobrevivir, tendrán que hacer algo más que solo luchar...
Historias cortas
*Historia de Amelie - Historia de Sam - Cita para comer
*Diario de Eve - Diario de Michael - Diario de Shane
Grax a

Dark Stories